Skip to Content
Exceptional Repairs You Can Trust
Tire problems can be incredibly frustrating, especially when you have a busy schedule. If you've run over something that punctured your tire or suddenly have a leak, we can help. At Discount Tire, we offer tire repairs that are both quick and affordable. Driving on an improperly repaired tire can be incredibly dangerous, allowing further damage to the tire. You may even experience a loss of vehicle control if the tire is not properly repaired.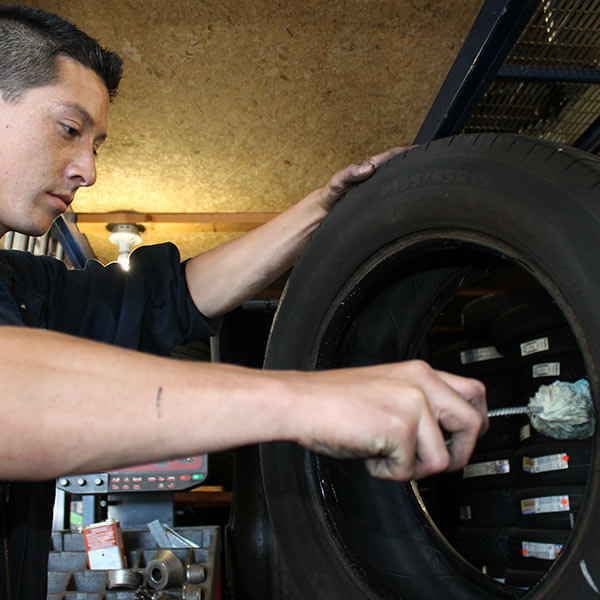 A Few Benefits of Using Our Tire Repair Service Include:
Cheaper Than New Tires
Fast & Cost-Efficient
100% Satisfaction Guaranteed
With more than 60 years of combined knowledge, and almost 25 years of years in service in the Surrey area, our team is set up to service you efficiently. We can remove and inspect the tire, repair it properly, and once it's back on the wheel, we can balance the tires for you.
Contact Discount Tire Today!
Call us at 604-538-4918 now if your tire is damaged and needs to be repaired!
How May We Help You?
Schedule your next service today!
Exceptional Service at a Fair Price