Skip to Content
Fast and Efficient Wheel Alignment
Having the proper wheel alignment on your vehicle is very important. Many people believe that an accident is the only thing that can cause problems with alignment. Although an accident is only one of the ways your alignment can become off, it is not the only way. Maintaining proper air pressure, having your suspension and alignment checked at least once a year, and having your tires rotated at least once a year are all preventative measures Discount Tire can perform to ensure your alignment is correct.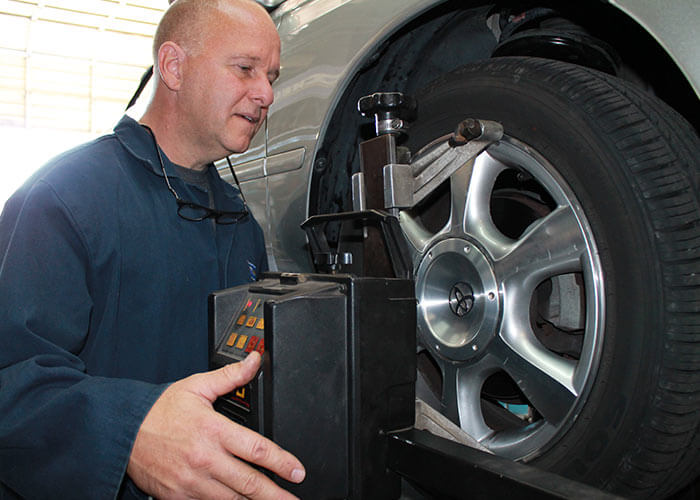 A Few Signs That Your Car May Need Alignment Include:
Tires Squeal During Turns
Vehicle Steers Hard or Shimmies
Abnormally Fast Tire Wear
Vehicle Drifts Left or Right of Center
Have Your Tires Checked Today
If you have a feeling that the alignment may be off, or it's been a while since you've had it checked, Discount Tire can help. Poor alignment leads to rapid and uneven tire wear, poor vehicle steering and handling, and various other problems. Your safety can be compromised and you may not even know.
Call us at 604-538-4918 to discuss our wheel alignment services and affordable prices!
How May We Help You?
Schedule your next service today!
Exceptional Service at a Fair Price